Local Artist Program

This Call for Artists is now closed.  Results of the jury process will be posted on this page shortly.
About
The Local Artist Program is dedicated to telling local stories using local talent. Each year, the City of Burlington public art program commissions local artists to create small to medium-scale artworks throughout the city. This can take a variety of forms including murals, small-scale sculptures and functional artwork such as bike racks and benches. These commissions are open exclusively to artists residing in Burlington, Ont.  Free professional development opportunities are available to assist artists with the application process and project development.
2020 Program
Art plays a powerful role in bringing people together to share common experiences and explore new ideas. Now, more than ever, artists share hope and inspiration in a time of crisis. The City of Burlington public art program invites local artists to submit digital artwork that will be reproduced and installed on traffic signal control boxes throughout the city. Artists are encouraged to submit artwork that focus on inspiring and uplifting the community during these challenging times. This artwork will form an urban art gallery that can be experienced by residents while still practising appropriate social distancing.
Important!  Please download the full RFP for important project and application details.
RFP Documents:
Online Application
Applications may be submitted by mail or using our online application system.  To submit your application online, click the 'submit' button below and follow the instructions to create a free account.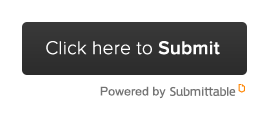 Resources for Artists
Mural Workshop 
Information and resources from the 2015 and 2016 workshops:
Project Management and Budgeting (pdf)
Community Consultation (pdf)
Murals 101 presentation (pdf)
Mural Production Primer (pdf)