Calls for Artists

Two mural commissions:
Lowville Park ($5,000 – design only)
Appleby Ice Centre ($12,500 – design and fabrication/installation)
Deadline: Friday, September 14, 2018
Eligibility: Applicants must be a resident of Burlington, Ont.
About
The Local Artist Program is dedicated to telling local stories using local talent. Each year, the City of Burlington public art program commissions local artists to create small to medium-scale artworks throughout the city.   This can take a variety of forms including murals, small-scale sculptures and functional artwork such as bike racks and benches. These commissions are open exclusively to artists residing in Burlington, Ont. Free professional development opportunities are available to assist artists with the application process and project development.
Who Can Apply?
The Local Artist Program is open to artists at various stages of their career such as emerging, mid-career and established, working in a variety of mediums. You do not need past experience in public art and/or murals to apply to this program.
Applicants must be a permanent resident and/or taxpayer in Burlington. Artists who are selected for a commission will be required to supply proof of residency prior to entering into a contract with the City of Burlington. Artist teams may apply provided all members meet the residency requirements.
One-on-one Application Review Sessions
Artists planning to submit to the Local Artist Program may book a 30-minute session with the Public Art Manager to review a draft of their application package and get constructive feedback.
This session will be open to all artists who are actively preparing an application to the Burlington Mural Program. Attendance is voluntary and appointments must be booked in advance.  
Dates:
Tuesday August 21st, 1:00 pm – 4:00 pm
Monday August 27th, 3:00 – 7:00 pm
Location: Burlington City Hall, 426 Brant St.
To book an appointment please contact: Kim Selman, kim@cobaltconnects.ca or 905-548-0111
Important!  Please download the full Application Package to learn more about each project and application requirements. Click HERE to download the application package (pdf)
Applications may be submitted online using the 'Click here to Submit' button below or by mail.
Online Application
Applications may be submitted by mail or using our online application system.  To submit your application online, click the 'submit' button below and follow the instructions to create a free account.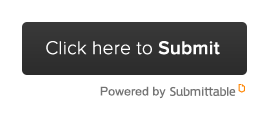 Newsletter
Please sign up for our newsletter to be notified of future public art opportunities and program news.