Calls for Artists
Request for Expressions of Interest
Civic Square, Public Art Shade Structure(s)
Deadline:  Friday March 15, 2019
Budget:  $115,000
The City of Burlington invites professional artists to submit Expressions of Interest to create a shade structure(s) to complement planned upgrades to Civic Square. Civic Square is small yet vital gathering space located in the heart of downtown Burlington and acts as the front entrance to City Hall. In addition to providing residents and visitors a space to stop and rest, Civic Square is also home to a variety of arts and culture events
This competition is open to all Canadian professional artists and/or artist-led teams.
Click here to download the full Request for Expressions of Interest document (pdf)
---
Request for Proposals, temporary public art installations
7 different commissions available, various locations
Deadline:    Monday March 18, 2019
Budget:       $6,000  per commission
The City of Burlington public art program invites professional artists and artist teams to submit proposals for temporary art installations that will be unveiled as part of the City of Burlington's Culture Days event (September 27 – 29, 2019). Seven installations will be exhibited for a one-month period running from September 27 – October 25, 2019 at various locations throughout the city. Of particular interest are projects that connect residents and visitors to the buildings, natural landscape, community and/or history of the identified sites.
Artists working in all media are welcome to submit a proposal, including visual art, sculpture, sound, projection, light, performance art, etc.
Click here to download the full Request for Proposals package (pdf)
Online Application
Applications may be submitted by mail or using our online application system.  To submit your application online, click the 'submit' button below and follow the instructions to create a free account.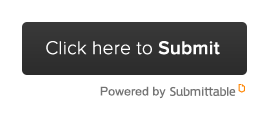 Newsletter
Please sign up for our newsletter to be notified of future public art opportunities and program news.