Calls for Artists
City View Park, Public Art Commission
Request for Expressions of Interest

Deadline: Friday October
11, 2019
The City of Burlington invites professional artists to submit Expressions of Interest to create an exterior public art installation for a new pavilion being constructed at City View Park (2500 Kerns Road, Burlington). This competition is open to all Canadian and International professional artists* and/or artist-led teams.
*A professional artist is an individual who has specialized skills and/or training in his/her artistic discipline (not necessarily in academic institutions), has a history of public presentation and is critically recognized as an artist.
The artwork will be located in a large naturalized area in front of the pavilion. This area serves as an entrance point to the pavilion, linking together pathways from the (future) parking to the front entrance and a central roadway. This location will also allow for excellent views of the artwork from inside the pavilion's main lobby as there are large glass walls looking out onto this area.
An artwork proposal is not requested at this time. This is a two-phase process: in Phase One, applicants will be reviewed on the basis of artistic merit of past work, professional qualifications and experience. In Phase Two, short-listed artists will be required to submit a preliminary artwork concept proposal that will be displayed for public comment and jury review. Artists selected for the short-list will be provided with a full Request for Proposals outlining detailed artwork specifications prior to developing their proposals. Short-listed artists will be paid an artist fee of $1500 to develop their proposals.
Important!  Please read the complete Expression of Interest (EOI) Package prior to submitting an application.  Click here to download the EOI (pdf).
Applications may be submitted online by clicking on the 'Submit' button below.  You will need to create a free account to access the online application system.
Online Application
Applications may be submitted by mail or using our online application system.  To submit your application online, click the 'submit' button below and follow the instructions to create a free account.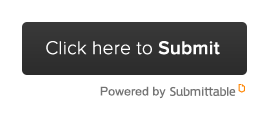 Newsletter
Please sign up for our newsletter to be notified of future public art opportunities and program news.