Calls for Artists
Request for Proposals
Public Art Benches – Tansley Woods Park
Deadline:
Monday June 3, 2019
Budget: $4,500 CAD (design only)
The City of Burlington invites professional artists to submit proposals for a series of benches that will be installed in Tansley Woods Park (4100 Kilmer Dr, Burlington, ON). Artists are asked to submit a proposal for three (3) designs that will be used to produce custom laser cut panels that will be installed in the backrest of the benches. A maximum of 12 benches will be produced using the artwork. The designs should be related in theme and aesthetic so that all of the benches work together as a series. The successful artist will be awarded $4,500 for their designs. All costs and tasks associated with the fabrication, installation and maintenance of the benches will be paid for by the City of Burlington.
Online Application
Applications may be submitted by mail or using our online application system.  To submit your application online, click the 'submit' button below and follow the instructions to create a free account.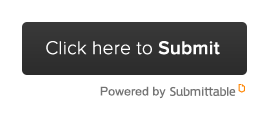 Newsletter
Please sign up for our newsletter to be notified of future public art opportunities and program news.