Calls for Artists
Request for Proposals
Artist-led Youth Mural
Deadline: Friday November 9, 2018
Budget: $18,000
The City of Burlington seeks proposals from professional mural artists or teams experienced with community engagement to create a mural in collaboration with local youth (ages 14-18). The lead artist/ team will engage with youth throughout the development and execution of the project and will be expected to lead workshops to develop appropriate local content and to mentor youth in the mural making process. The mural will be unveiled as part of National Youth Week (May 2019).
Important!  Please download the full Application Package to learn more about each project and application requirements.  Click HERE to download the RFP (pdf)
Applications may be submitted online using the 'Click here to Submit' button below or by mail.
Online Application
Applications may be submitted by mail or using our online application system.  To submit your application online, click the 'submit' button below and follow the instructions to create a free account.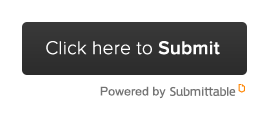 Newsletter
Please sign up for our newsletter to be notified of future public art opportunities and program news.