Community Public Art
About Community Public Art
Are you interested in creating a public art project in your neighbourhood? The City of Burlington public art program is committed to supporting community-led projects by providing public art advice and, where applicable, access to City-owned parks and facilities.
What kinds of projects can be considered?
A wide variety of projects will be considered. The goal of this program is to support community and/or artist-led projects that happen in public space. Community public art projects can include, but are not limited to:
Murals (interior or exterior)
Two-dimensional works such as mosaics, surface treatments, etc.
Free-standing sculpture
Temporary art installations
Video and LED artworks (digital projections and lighting)
Artist-designed functional art (benches, bike racks, light standards or other streetscape amenities)
How do I apply?
If you would like to lead a community public art project, the first step is completing the application package. A staff member will then contact you to outline the application review process and discuss next steps.
Community Art Application (pdf)
Budget Form (Word)
Budget Form (Excel)
Online Application
Applications may be submitted online. To start your application, click on the 'Click here to Submit' button below.  You will be required to sign up for a free account with Submittable to submit your application.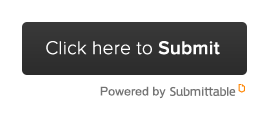 Community Initiated Public Art Policy
The Community Initiated Public Art Policy guides the development and implementation of community initiated public art projects. The policy ensures that all community projects align with the identified vision of the Public Art Policy. The Community Initiated Public Art Policy guides citizens through participation in the creative process and the development of art that adds vibrancy to a neighbourhood and showcases local stories.